Press Releases
3 March 2016 Guidance Investments Completes Acquisition of Four Prime Southeast Asian Properties for its Logistics Fund
Kuala Lumpur, 03 March 2016 | Guidance Southeast Asia Real Estate Partners LP (the Fund), closes four additional properties in key markets; Fund focused on Logistics and Industrial sectors in Malaysia, Singapore, Thailand and Indonesia; Fund offers stable income returns in high growth Asean markets
Guidance Investments, the investment management and capital markets arm of Guidance Financial Group, has closed an additional four properties in key Southeast Asian markets, as part of its Guidance Southeast Asian Real Estate Partners LP (the Fund).
The Fund, which was launched in 2013, is Southeast Asian's first fund focused on the logistics and Industrial sectors in Malaysia, Singapore, Thailand and Indonesia. It completed its first closure in Q4 2015 at USD 100 million, putting the Fund in a strong position to hit its next target closure of USD 150 – 200 million in 2016 and an additional offering of USD 200 million in 2017.  The fund's investors in its initial closing included government-related institutions in South East Asia and the Gulf region.
The four properties closed are warehouses and distribution centers in Malaysia, Indonesia and Thailand, which are all located within close proximity to dense transport hubs and highway networks. They also cover a total net area of approximately 100,000 square meters, with an investment of USD 50 million. The Fund targets to return an average of 6.0% to 7.0% per annum over 7 years.
The structure of the Fund is designed to offer investors a stable stream of returns realized from annual rental income, in addition to benefiting from the increasing value of the properties over time and general economic growth in the these markets.
Dr. Hasnita Hashim, Chief Executive Officer of Guidance Investments, said "With a global market impacted by geopolitical tensions, a slowdown in emerging markets, rising interest rates and a declining oil market, investors are taking a more cautious approach towards the investment choices they make. While most investors are shying away from high-risk funds, we have witnessed an increased demand from investors to proceed with opportunities that offer lower yield but secure more consistent, stable returns."
Commenting on the growth markets of where the Fund is focusing, Pius Ho, Managing Director of the Real Estate Investment Program at Guidance Investments said: "We are highly optimistic about the performance of these Southeast Asian markets as key growth markets. These markets are characterized by several elements that contribute to their attractiveness – a young and urban population, industrialization growth, and growth in middle-income retail markets."
He added: "To date, we have closed a total of 4 properties and have invested 70% of our initial capital of the fund which is a significant milestone. In relation to managing this fund specifically, we have a strong sourcing group in place, with team members having more than 20 years of experience in investment sales within their own markets. With three offices in Southeast Asian alone, we have unrivalled expertise in real estate, fund management and deal sourcing in the logistics and Industrial sector in this region which will allow the fund to reach its growth targets."
Focusing in Malaysia, David Aboud, Director of Asian real estate said "Malaysia will remain a key market for the fund, and in particular we see good investment prospects in Penang, the Klang Valley and Johor as we focus on areas around ports, the main transshipment zones and distribution hubs within these areas."
As Guidance creates products that meet the Shariah-compliant needs of institutional investors, the company has been actively meeting the increased demand for Islamic Finance solutions for investors globally. Overall to date, Guidance also has launched nine Shariah-compliant international investment funds in the fields of private equity, real estate, and fixed income, working independently and in partnership with leading international strategic partners. This latest and unique fund creates a specific platform for leveraging the company's deep logistics real estate experience specifically in the Asean markets.
Guidance Investments, through Capital Guidance, has over 25 years of investment and fund management experience, across five real estate operating platforms with a total of USD 5 billion investments in 110 properties in North America, the Middle East, North African and Asia.
---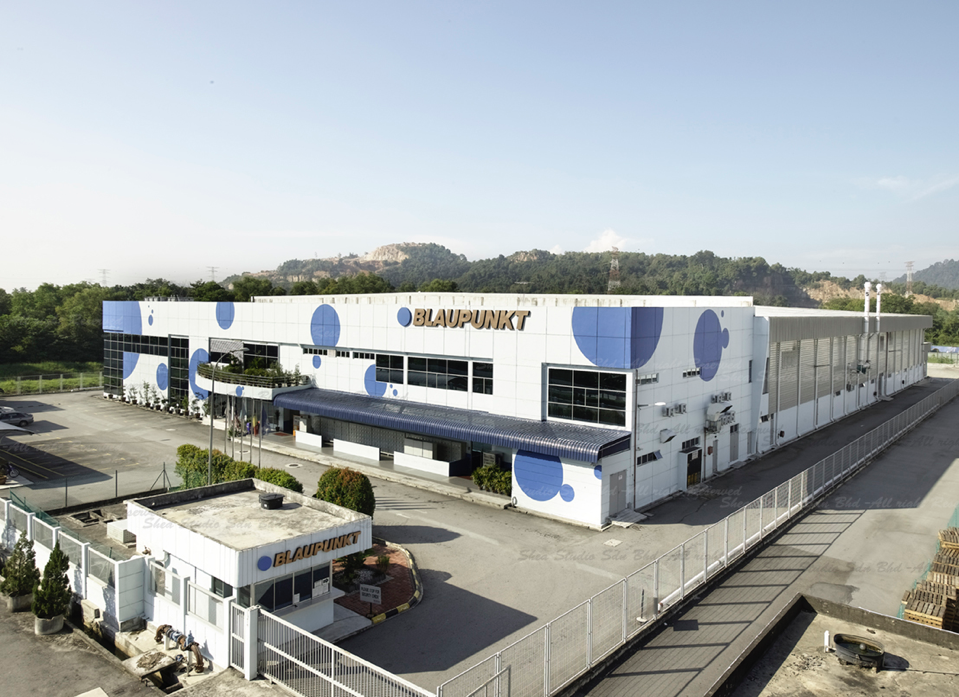 Total Net Floor Area (sq.m.): 100,000 sq.m; Total Deal Size (US$): US$50 million; Projected Average 7-years Fund Yield: 0.075
Property Name: Seberang Pari Warehouse
Location: Seberang Prai, Penang
Property/Location Description: The Seberang Prai Warehouse is located within one of the most established industrial estates in the state of Penang, namely, the Seberang Prai Industrial Area, Phase 4.  The industrial estate is located on the mainland just short of the Penang Bridge and the property itself faces the main North-South Freeway that runs from Kuala Lumpur to Penang, offering excellent exposure.  The location is close to the strategic "Auto City" interchange and offers easy access to the ports and the Penang Bridge.
Tenants: Premium Sound Solutions, Mitsui-Soko Logistics, Recall Corporation
---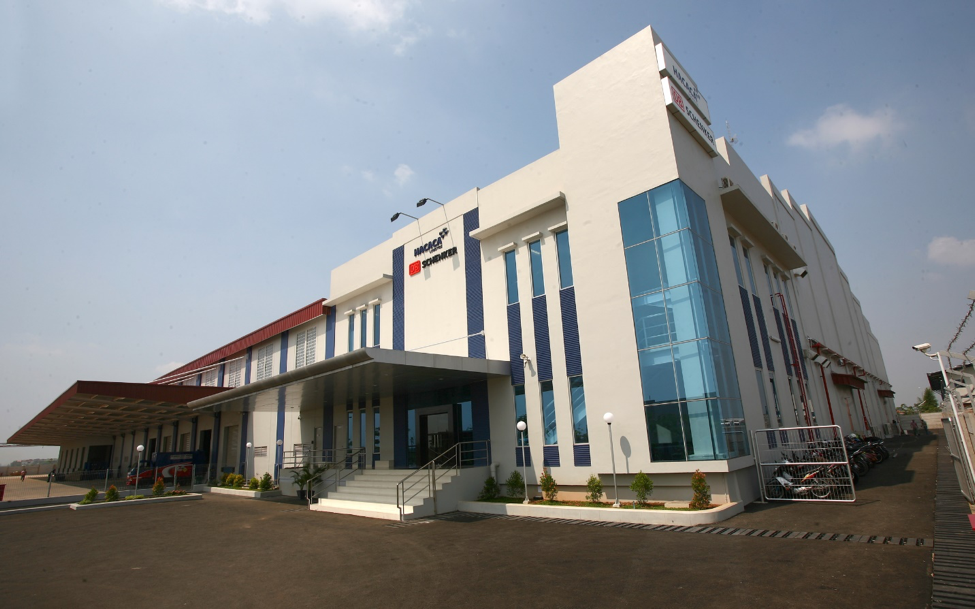 Property Name: Marunda Warehouse
Location: Marunda Center Industrial Estate, West Java
Property/Location Description: The Marunda Warehouse is located within Marunda Center Industrial Estate, in the District of Marunda, Greater Jakarta.  Currently the Marunda Warehouse has excellent access to the main sea ports of Jakarta as well as access to the key toll roads, the airport and the main freeway infrastructure.  Moreover, significant infrastructure developments in this area are currently underway which would further improve the location's accessibility.  This location will be well suited to multi-national logistics player who need close access to the Jakarta ports.
Tenants: DB Schenker Logistics
---
Property Name: Rojana Distribution Centre
Location: Rojana Industrial Park, Ayutthaya Province
Property/Location Description: The property is located in Rojana Industrial Park (Ayutthaya), one of Thailand's a premier industrial estates, which is approximately 75 kilometres north of Bangkok CBD in Uthai District, Ayutthaya Province. Ayutthaya is one of Thailand's major locations for industrial estates. This location as well as adjacent district called Wang Noi is one of the country's most strategic locations for distribution centres as it sits astride the key highway highway networks and junctions from Bangkok to the remainder of Thailand.
Tenants: Pepsi
---
Property Name: MS Warehouse
Location: Bangsaothong, Samutprakarn
Property/Location Description: This property is located within the Bangplee District, Samutprakarn Province, one of Thailand's most established industrial areas. It is located approximately 40 kilometres east of Bangkok CBD and approximately 25 kilometres to Suvarnnabhumi International Airport. In additional, it also has a convenient access to one of the country's main highway called Bang Na – Trad Highway which runs from Bangkok to the east of the country. Bang Na – Trad Highway is the main access to Eastern Seaboard, Laem Chabang deep seaport, Map Taa Pud deep seaport and industrial district.
Tenants: Ceva Logistics, Perfect Companion Group, Kintesu World Express
---
For more information on the fund please contact:
Guidance Investments
Pius Ho
Managing Director, Guidance Investments
t: +60-3-2858 3007
f: +60-3-2858 3001
e: Pius.Ho@guidancefinancial.com
Suite 19.09, Level 19
GTower, 199, Jalan Tun Razak
50400 Kuala Lumpur
Malaysia
For media information please contact:
Guidance Investments
Hazlina Hashim, H2S Consulting Sdn Bhd
Managing Director/ PR Consultant
t: +60-3-6211 1101
f: +60-11-2345 7383
e: hazlina.hashim@htwosconsulting.com